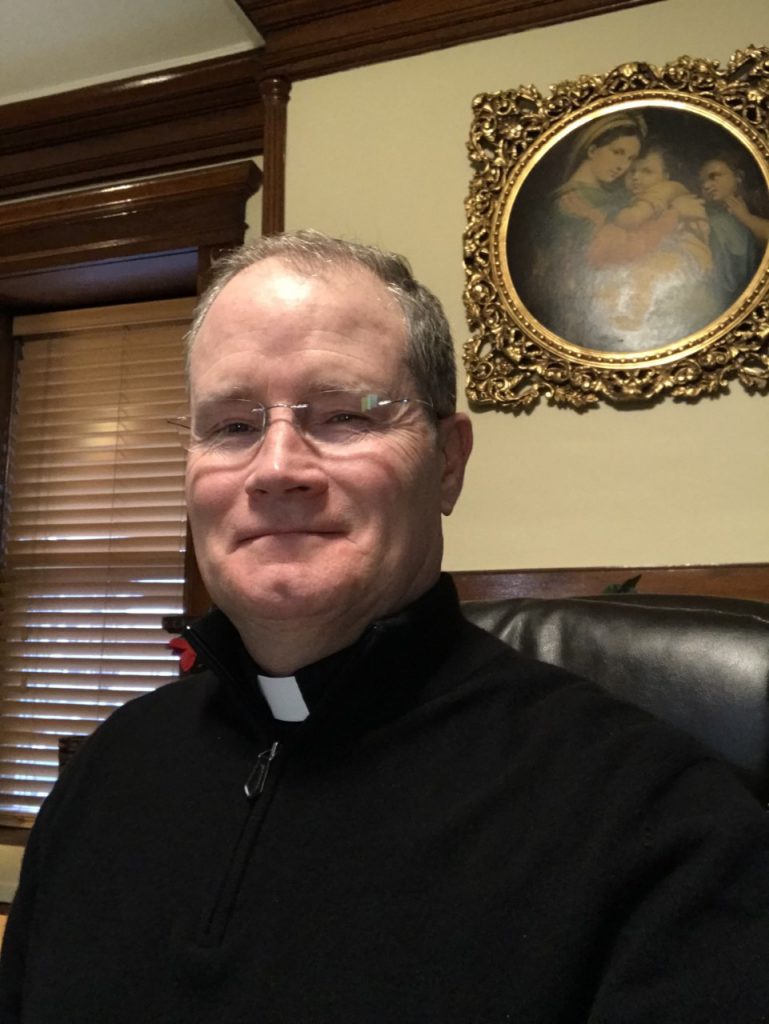 Rev. Joseph Devlin, Pastor
Email: Fatherdevlinolp@gmail.com
I have been serving as pastor of Our Lady of Peace Parish since June, 2018. During that time, I have come to know and love the good people of Our Lady of Peace which includes those who were originally members of Notre Dame de Lourdes parish until the parishes were merged in 2015. Both communities have their distinct identities and proud histories. Although it's not always been easy but with prayer, effort and commitment, I think both communities are enriching one another and working toward parish unity. There is much good will and strong faith here in Milmont Park/Swarthmore. One way we enrich one another is by sharing facilities at our two locations. It's a blessing for example to have two Churches and two gyms; both are used constantly for Masses and for athletic and social activities. There's always something going on – it seems – at the parish at one or both parish sites.

As important as parish life and activity are for building bonds and relationships, all of those good things are secondary to the essential reason our parish exits. As we say at the introduction of every Sunday Mass, "OLP is a parish community called to Know Jesus, to Love Jesus, and to Serve Jesus." All that we do and all that we are as Catholic people is rooted in knowing, loving and serving the Lord Jesus. And we believe it is through His Church that we can come "to Know Jesus, to Love Jesus and to Serve Jesus." This is most especially true when we gather for the offering of Sunday Mass, "the source and summit of the Christian life" where through this great act of thanksgiving we are nourished and fed by Word and Sacrament.

Before we sing the entrance hymn at Mass, we also always turn and greet those around us because we want everyone to both know they are welcome and to feel a part of the parish community. I am committed to making everyone feel welcome and at home here at OLP. As pastor, I see it as my role to accept people as they are, to make people feel welcome, to invite them to be a part of the parish community, so that together as Christ's Church we can "know, love and serve Jesus."
Father Devlin