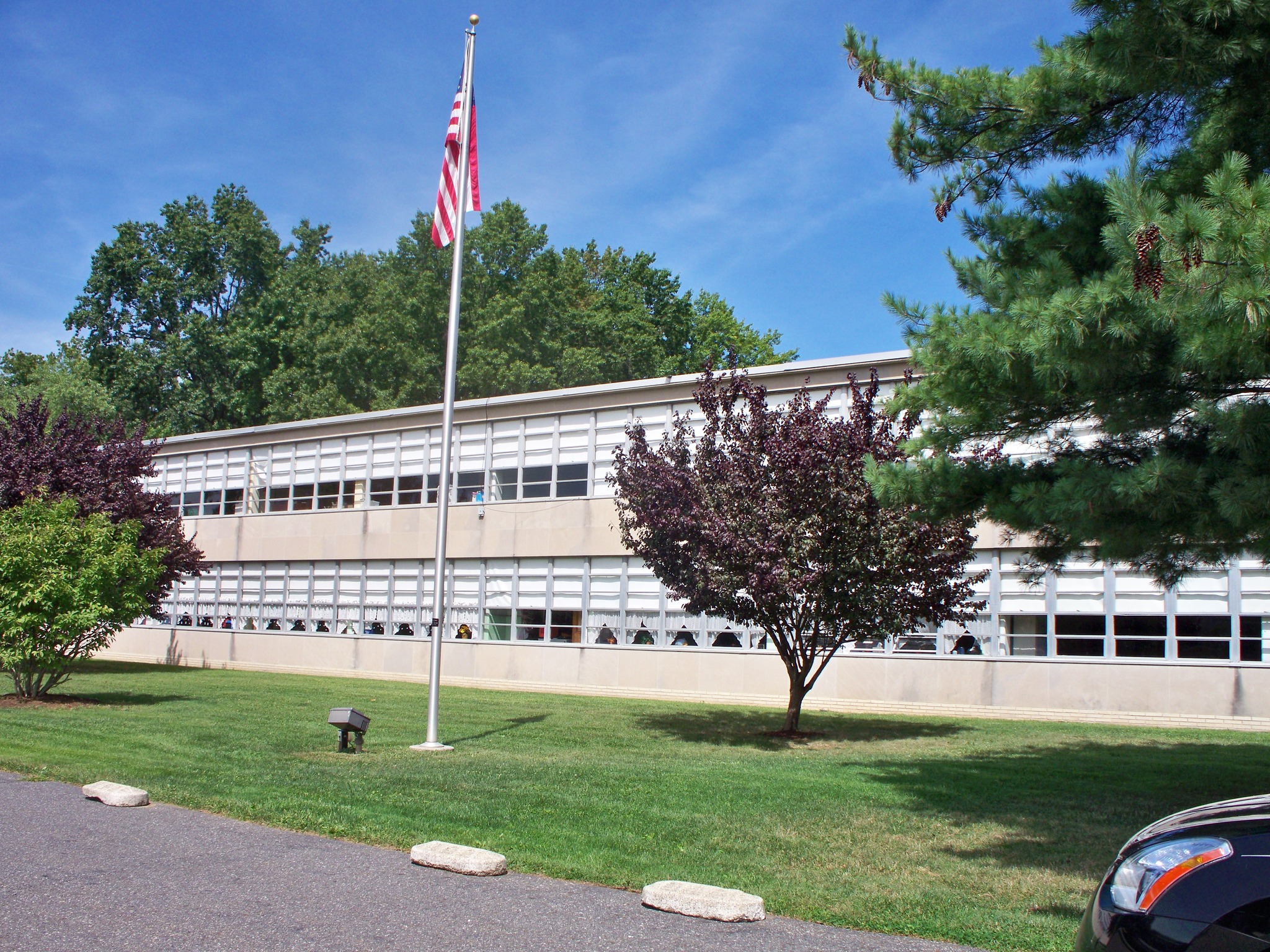 Board of Limited Jurisdiction
As you serve as a member of the Board of Limited Jurisdiction you, affirm and advance mission, provide leadership, provide new perspectives, broaden support base, provide transparency/accountability and allows for local community input.
Board Member Duties
Advancement and strategic planning
Financial oversight/School budget
Enrollment, marketing and development
Commitment
Participate in bi-monthly Board meetings
Assigned to Board Committee (Finance, Enrollment, Membership, Development, Facilities)
3-year terms
Board Members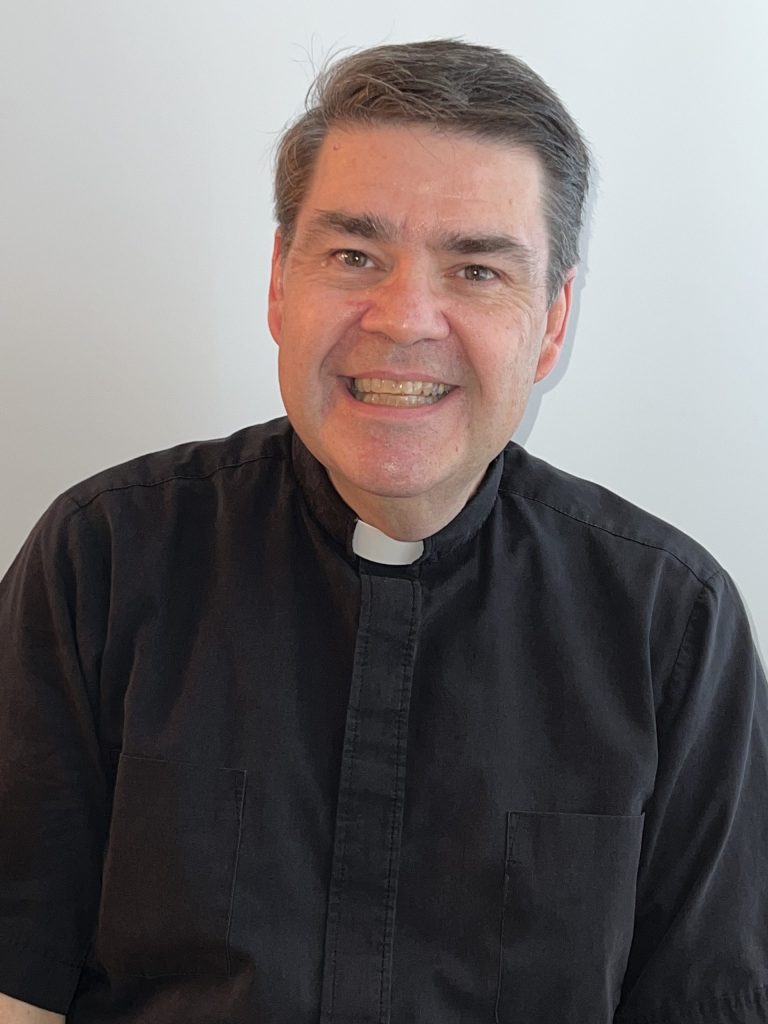 Father Joseph McCaffrey
Parochial Administrator/2023
---

---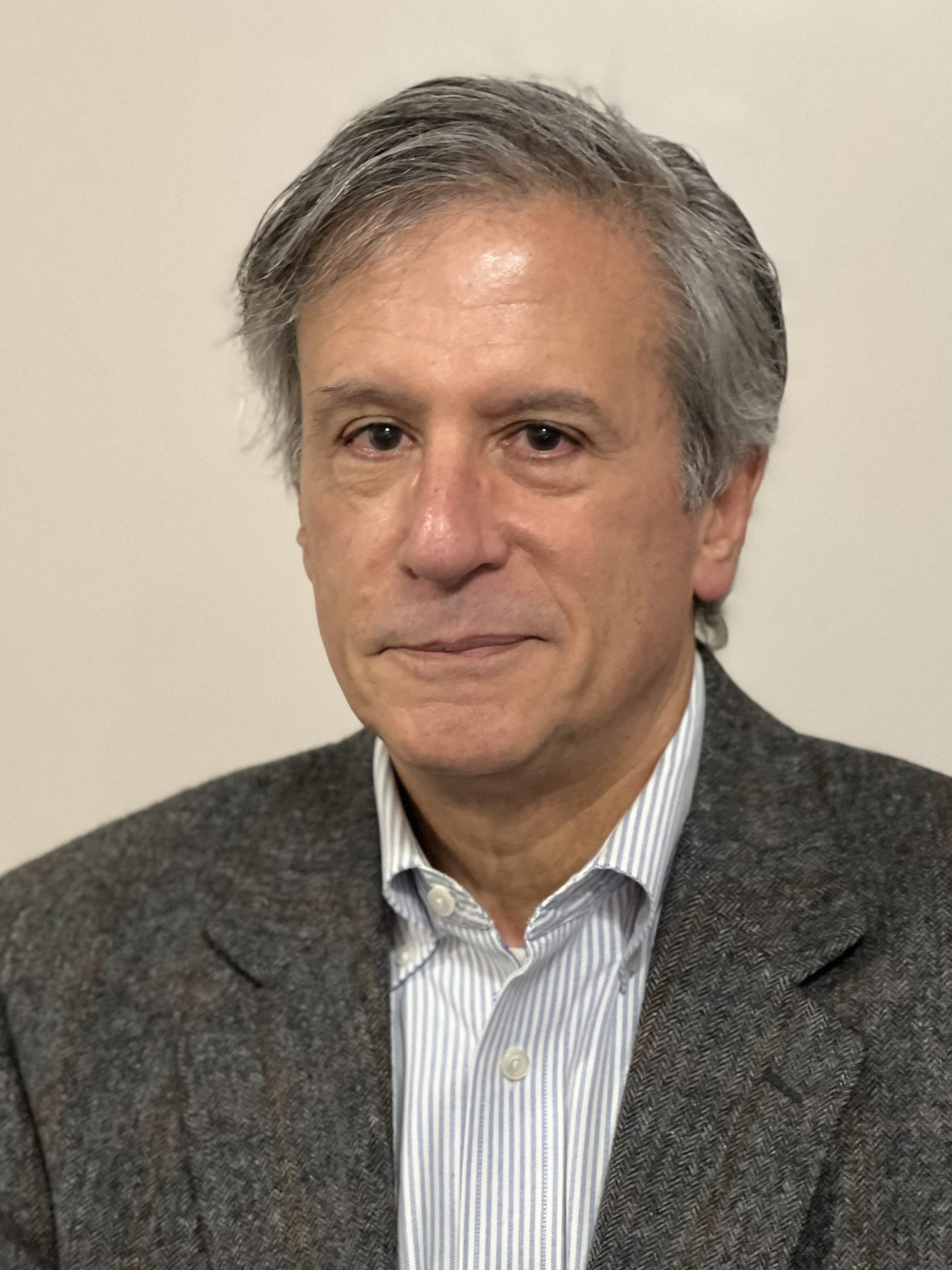 Carmen Franceschino
Board Chairman/2021
Carmen graduated in 1968 as a part of the first class to complete all 8 grades at Notre Dame de Lourdes. He attended Archmere Academy, class of 1972, St. Joseph's University, class of 1976 and earned his Master's Degree in Finance from Drexel University, class of 1982. He had a successful 22-year career in the direct marketing of financial and insurance products before starting his own direct marketing advertising agency, Brandywine Direct Marketing. Having always had an interest in real estate, he left the advertising business and started a 20-year career in residential real estate. Currently, he is an Associate Broker with RE/MAX Preferred, Newtown Square and is licensed in Pennsylvania, Delaware, and Maryland.
Carmen has served on the Board of Limited Jurisdiction since 2021.
---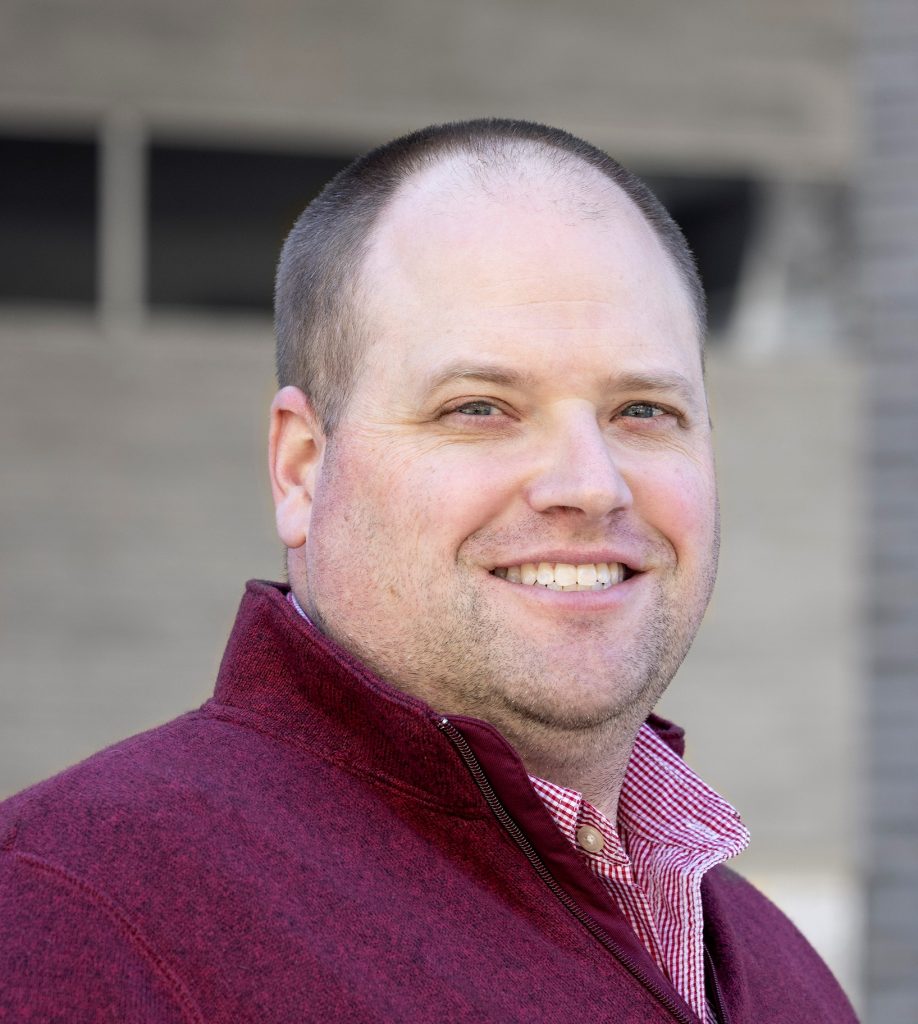 Brian O'Doherty
Board Vice-Chairman/2021
Currently, Brian is the Manager, Student Outreach and Recruitment at the Community College of Philadelphia. Brian has worked in college admissions since 2008 in both public and private colleges and universities with a brief time working at Harrah's Philadelphia Casino and Racetrack as the Talent Acquisition Manager. Brian is also and Adjunct Faculty member at both Drexel University and Community College of Philadelphia in the Tourism and Hospitality Management departments.
Brian grew up in Drexel Hill and attended school in the Upper Darby School District. Brian holds a Bachelors of Business Administration from Albright College and a MBA from Rosemont College. Brian's catholic school affiliation comes through his wife and children. Jennifer Hines O'Doherty (current Recording Secretary-ND Home & School Board) attended St. Margaret Mary's, Our Lady of Peace and then Archbishop Prendergast High School. Brian's children, Declan and Maeve, currently attend Notre Dame de Lourdes. Brian is a volunteer Lieutenant for Norwood Fire Company, Football coach for the Ridley Park Parkers and the Ridley Youth Lacrosse Program.
---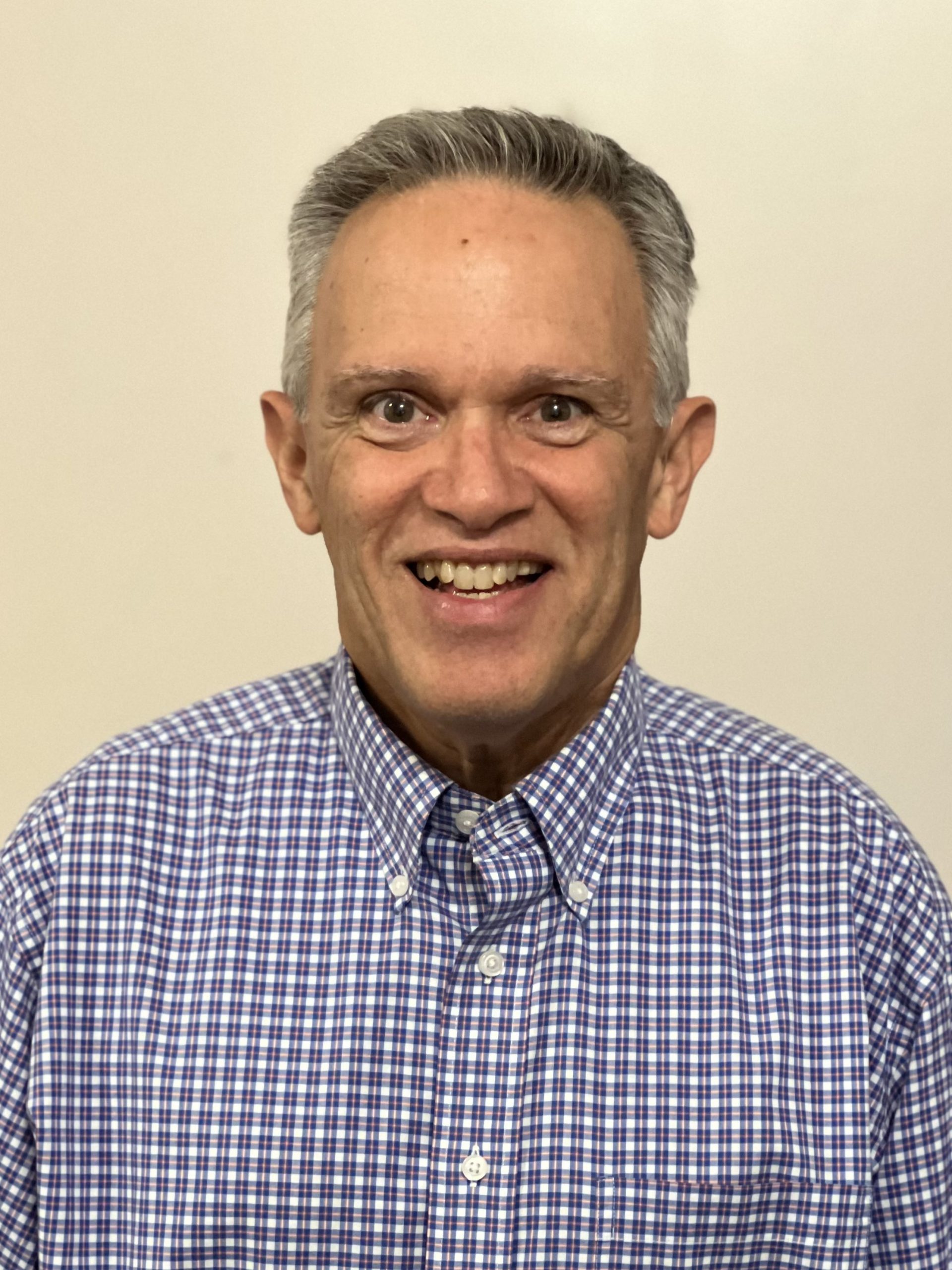 Bob Ruzzo
Board Secretary, Finance Committee/2018
Bob attended Wallingford-Swarthmore public schools, received his Bachelors in Accounting from Bloomsburg University and his Masters in Finance from Widener.
He and his wife, Paula, bought their home in Ridley when they were first married in 1982 and joined the Parish of Notre Dame de Lourdes at that time. He converted to the Catholic Faith is 1993. Their 4 children all attended Notre Dame de Lourdes School and Cardinal O'Hara School.
He and his wife were active members in the school and the Home and School Board while their children attended Notre Dame, and were also involved with the Parish Council at Notre Dame. Bob joined the Board of Limited Jurisdiction at its inception, and currently serves as the Secretary and a member of the Finance Committee.
Bob retired from a career in Healthcare Finance, managing hospital and physician billing operations for 2 different systems over his career. In his retirement he took on the part-time role of Business Manager for Notre Dame de Lourdes School.
---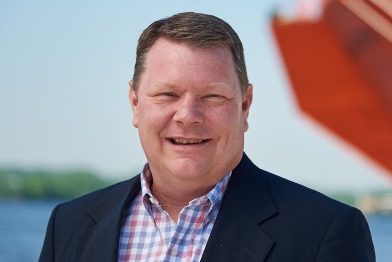 Edward "Ed" Henderson
Finance Committee/2018
Ed has worked over 30 years with the Philadelphia Regional Port Authority (Philaport) in various roles in increasing responsibilities including Marketing, Strategic Planning and Finance/Administration. Currently Ed is the Senior Director of Business Development and Planning.
Ed grew up in South Philadelphia and attended Our Lady of Mount Carmel grade school. Ed, and his wife Ruth, have been in the Parish over 27 years and their children (Eddie, Ryan and Marygrace) are proud Notre Dame de Lourdes alumni. Ed has been active in the community and served as Executive Director of the Notre Dame de Lourdes CYO program.
---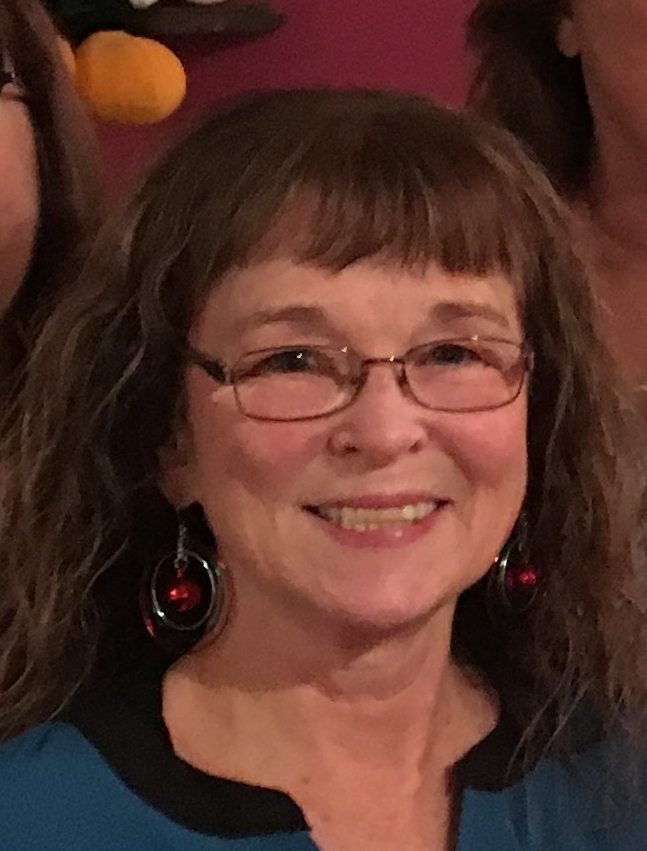 Jackie Basquill
Chair, Membership Committee/2018
Jackie managed the Medical Emergency Operations Center for the Defense Logistics Agency Troop Support of the Department of Defense for 42 years. She oversaw the distribution and managed the logistics pipeline of life-saving medical supplies to our Armed Forces around the world. She served as the Army's medical lead agent and attended medical conferences at both the US Medical Materiel Commands in Kaiserslautern, Germany and Camp as Sayliyah, Qatar. Jackie retired in 2014.
Jackie attended 12 years of Catholic school and St. Rose of Lima & Notre Dame Catholic High School and has lived in Ridley township all her life. Her and her late husband, Tom, have been members of both Notre Dame de Lourdes Parish and Our Lady of Peace Parish for 41 years. Their 3 children attended both ND and OLP schools. Life-long proponents of catholic education, Jackie and Tom both served as CYO Vice-presidents and coaches. Home and School executive staff and members, Parish committee leads and members. Currently Jackie is the Production Coordinator and Producer of the Parish Children's Drama Program and Co-Chair of the Pastoral Council.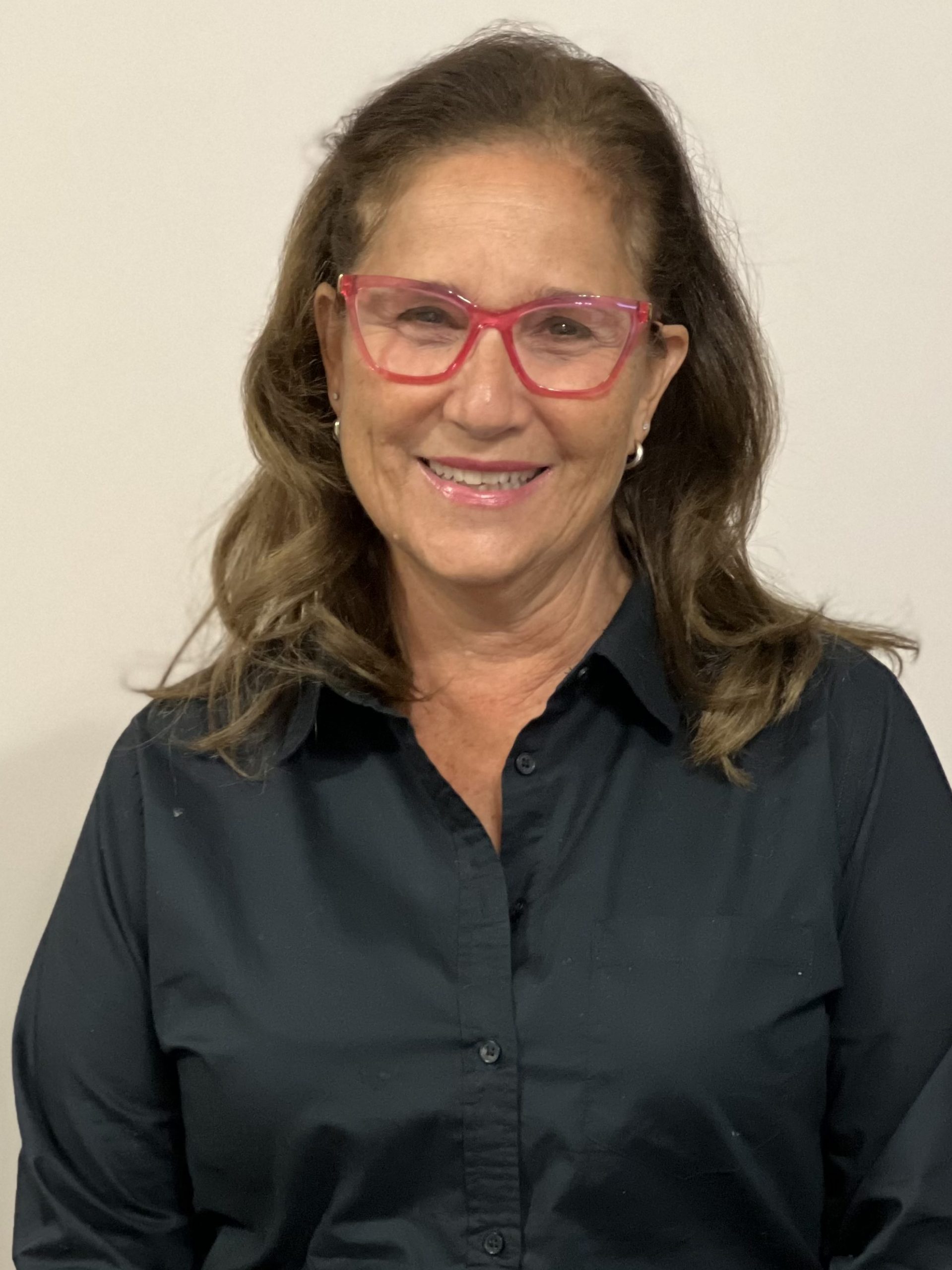 Teresa Huddle
Chair, Development Committee/2018
Teresa was in the first, second grade class at Notre Dame de Lourdes in 1960 and then went on to graduate from Cardinal O'Hara, class of 1971. She has been a member of the Notre Dame de Lourdes Parish since its inception and raised her children in the Parish. They also attended Notre Dame School. Her three grandchildren attended Notre Dame School as well. Her daughter, Amy has served on the Home and School Association for several years. Her youngest granddaughter is currently in the eighth grade.
Teresa is the Vice President of the Notre Dame de Lourdes Alumni Association created by Father Zeuner in 2014. The alumni runs the annual Father Karl Zeuner Golf Outing. The proceeds of the event are donated to the school. The alumni also funds several scholarships per year for our students in hopes of helping our families to continue to send their children to catholic schools.
Teresa is the Chair of the Development Committee which is responsible for raising money for the school. Teresa is committed to the importance of Catholic Education, most especially Elementary Schools.
---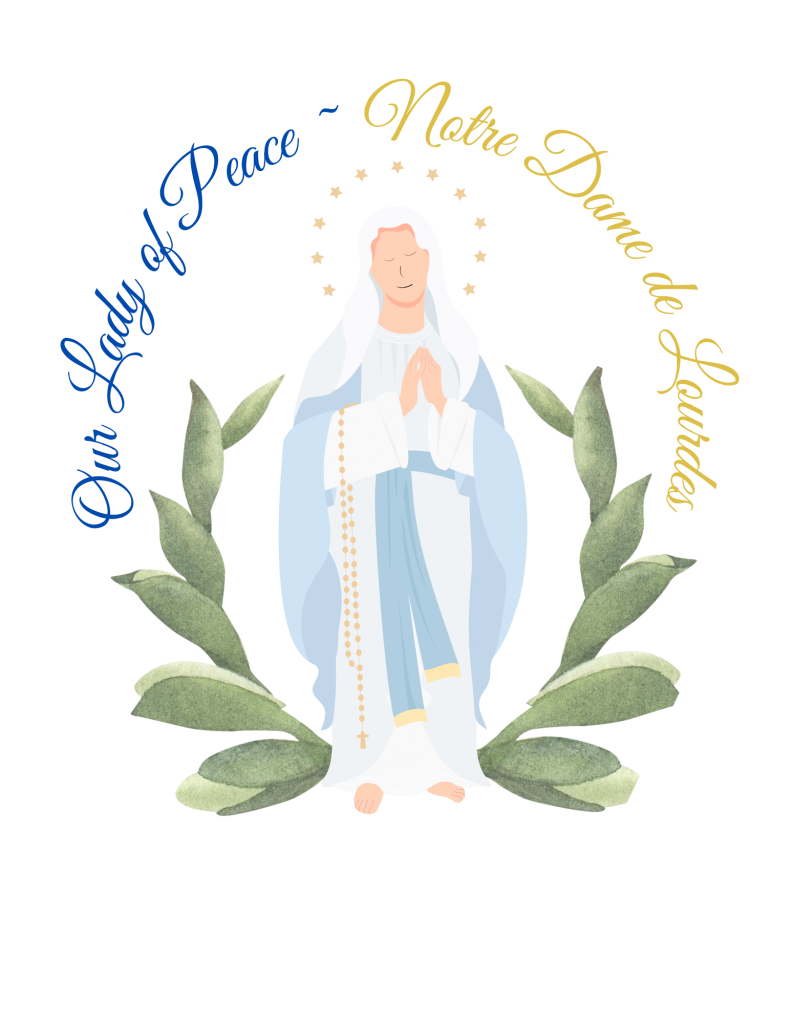 Kevin Jennings
Chair, Finance Committee/2018
---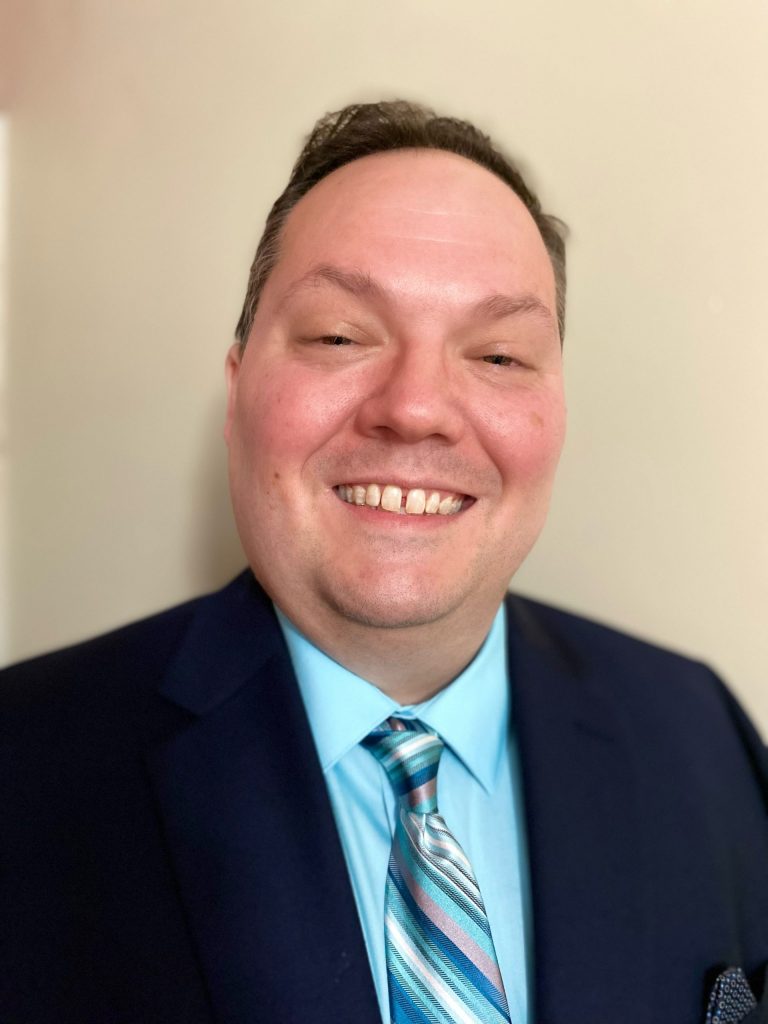 Andrew Knob
Finance Committee/2019
Andrew has worked at Aramark Headquarters in Center City Philadelphia for over 20 years. Starting as a Cash Accountant and working to Accounting Manager. Andrew has worked for several business units in Aramark. These business units include, Business Dining, Refreshment Services, Conference Centers, and Correctional Services. Andrew's current role is within the Global Risk and Reward department where he is responsible for Aramark employee benefits. This includes annual rate setting and medical plan review.
Andrew has 16 years of catholic education. He attended SS. Clement-Irenaeus in Southwest Philadelphia, West Catholic High School, and St. Joseph's University where he earned a Bachelor's degree in Accounting. Andrew became a member of Notre Dame de Lourdes Parish when he moved to Folsom with his family in 2001. Andrew's wife, Melissa, went through the RCIA program at Notre Dame in 2003. Andrew currently has three children attending Notre Dame de Lourdes School and two are alter servers for Our Lady of Peace Parish. Andrew also coaches the JV Girls CYO Volleyball team.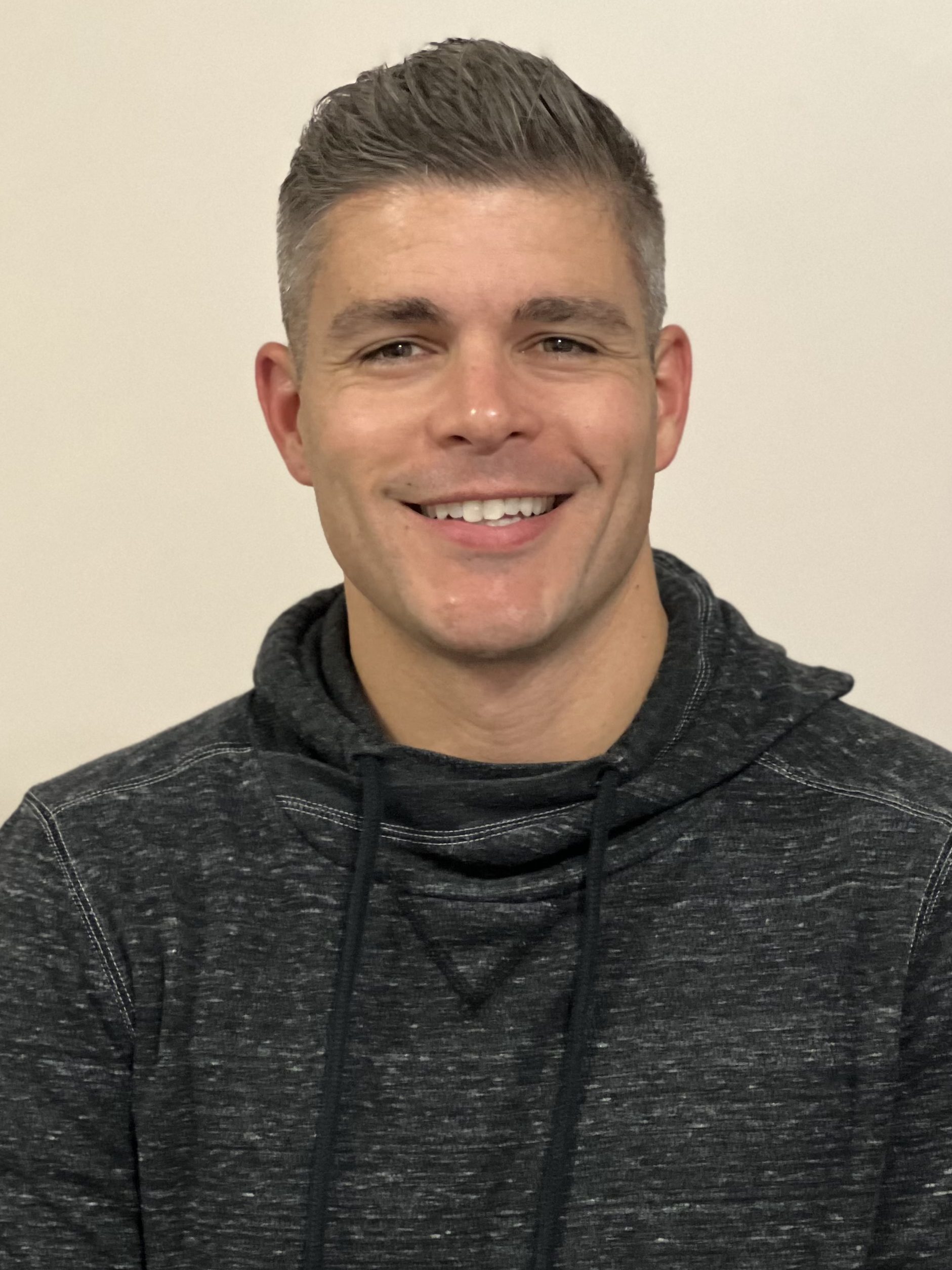 John Truitt
Development Committee/2019
John currently works as an Ethics, Compliance, and Privacy Manager for Owens & Minor. He has previously worked in local health systems as a registered nurse, case manager, and compliance director. He has been a member of the Board of Limited Jurisdiction since 2018 where he participates on the Development Committee.
John attended 12 years of Catholic school at St. Francis De Sales in Lenni and at St. Mary Magdalen and Salesianum in Wilmington. He had his wife, Nicole, have been members of the Parish since 2008. They have two children who have attended Notre Dame since kindergarten and participate in the OLP drama program where John is an assistant director.
---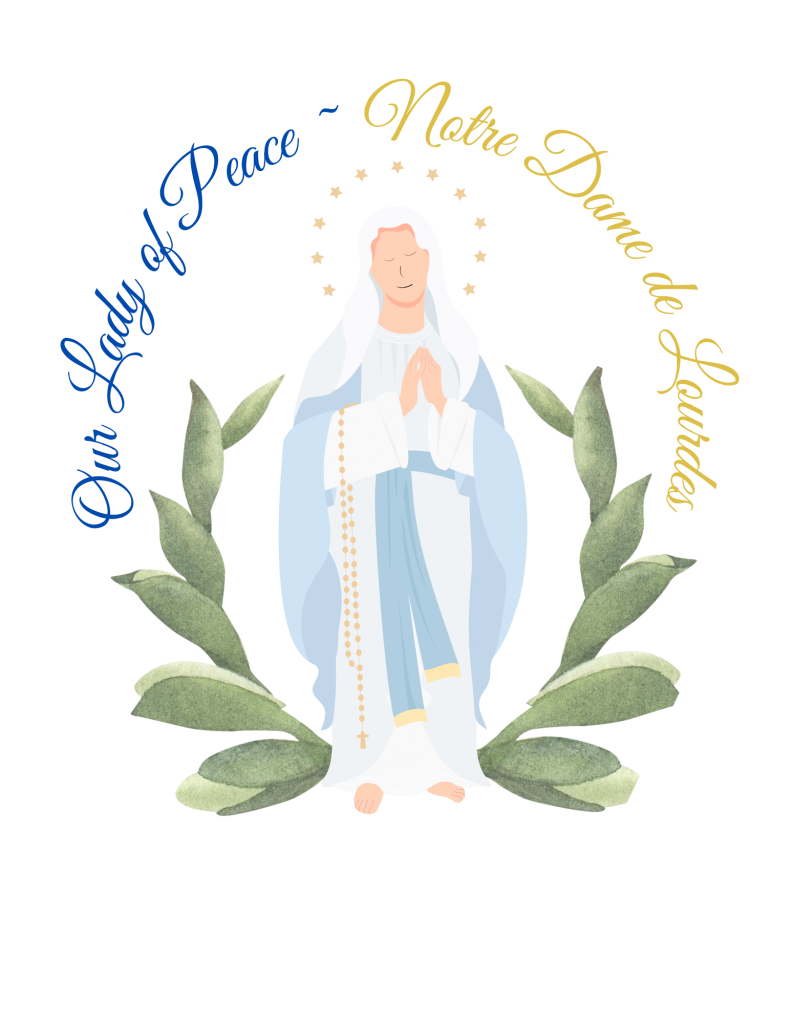 John Ward Jr
Development Committee/2019
John Ward has lived in Ridley Township his entire life. Lives with his wife, Amanda, and son, John, with one on the way. John went to Notre Dame from Pre-k until eighth grade. He then went on to 4 years at Cardinal O'Hara. John has been our 7-8th grade baseball coach. John's grandparents are founding members of Notre Dame de Lourdes.
---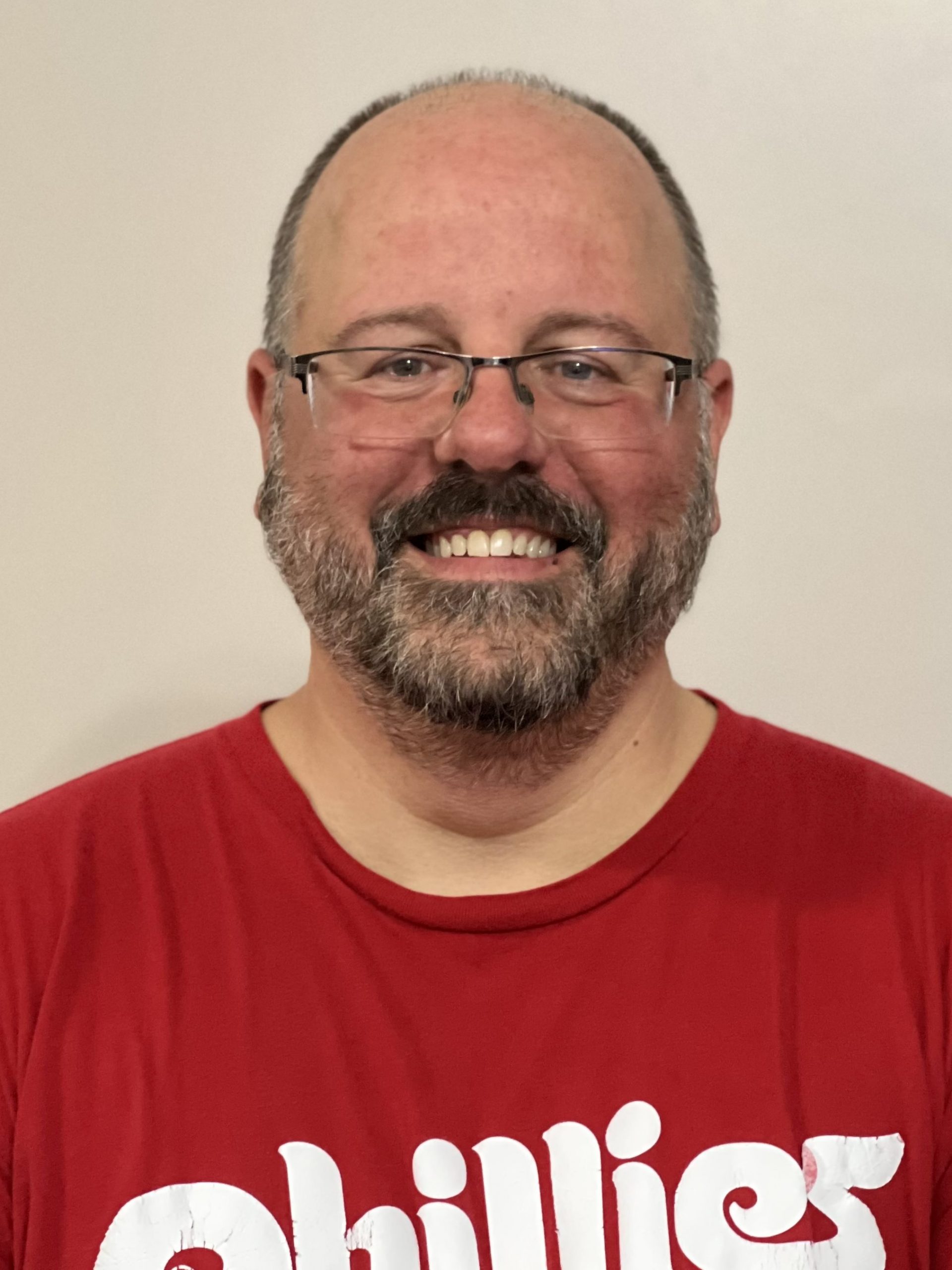 Chas Mastripolito
Chair, Enrollment & Marketing Committee/2019
For the past 20 years Chas has been the Director of Production and Creative Services for ASM Global. The world's leading venue management company and producer of live event.
Growing up in South Philly, Chas attended 16 years of Catholic School, Holy Spirit grade school, St. John Neumann High School and Neumann (College) University. He has lived in Ridley Township since 1994. Chas and his wife, Terri, have been members of both Notre Dame Parish and Our Lady of Peace Parish for 28 years. Their 4 daughters are graduates of Notre Dame de Lourdes School and their son is currently in the 7th grade at Notre Dame.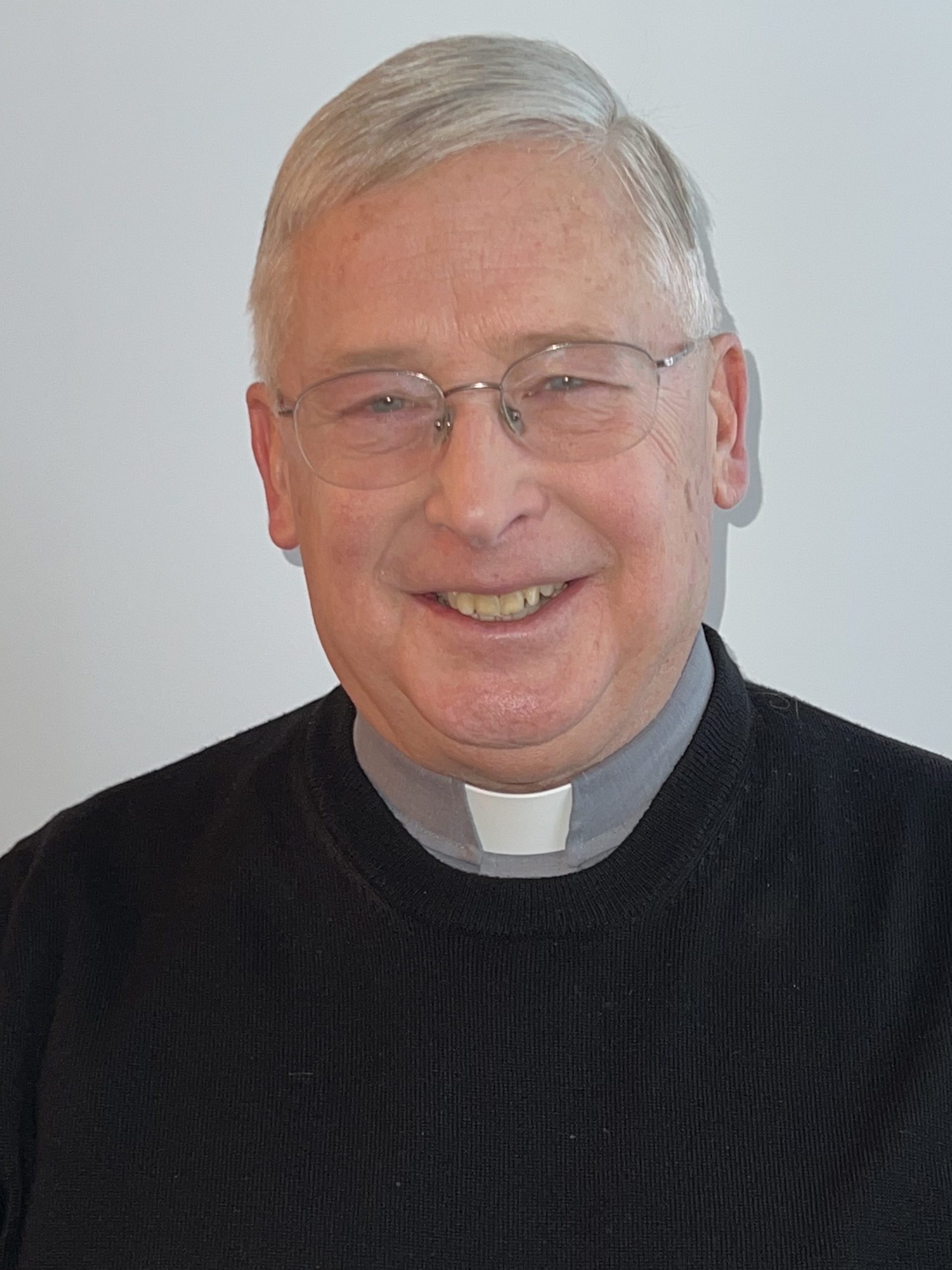 Deacon Bill Koniers
Finance Committee/2022
Deacon Bill relocated from Connecticut in June of 2021 after living 37 years in Stratford, CT. He actually "came home" to now be close to his family. He left NE Philadelphia in 1983 to continue his career at the GE Company. He is a graduate of Father Judge High School and Jefferson University. While in CT, he was ordained as a Permanent Deacon in the Diocese of Bridgeport, CT in 2004. He faithfully served for 18 years of his diaconate at five different Parishes. He also spent 5 years serving the diocese as Director of Parish Financial Services. In addition to his 48-year career in the cooperate world he spent his last 7 years as a Chaplain at St. Vincent's Medical Center Hospital in Bridgeport, CT.
Deacon Bill and his wife, Jeanne of 48 years, are the proud parents of Jim Koniers (Red Lion, PA) and Marianne Salerno (Springfield, PA) and seven beautiful grandchildren. He feels Blessed to have been assigned to OLP and looks forward in the future to pastorally serving his parishioners.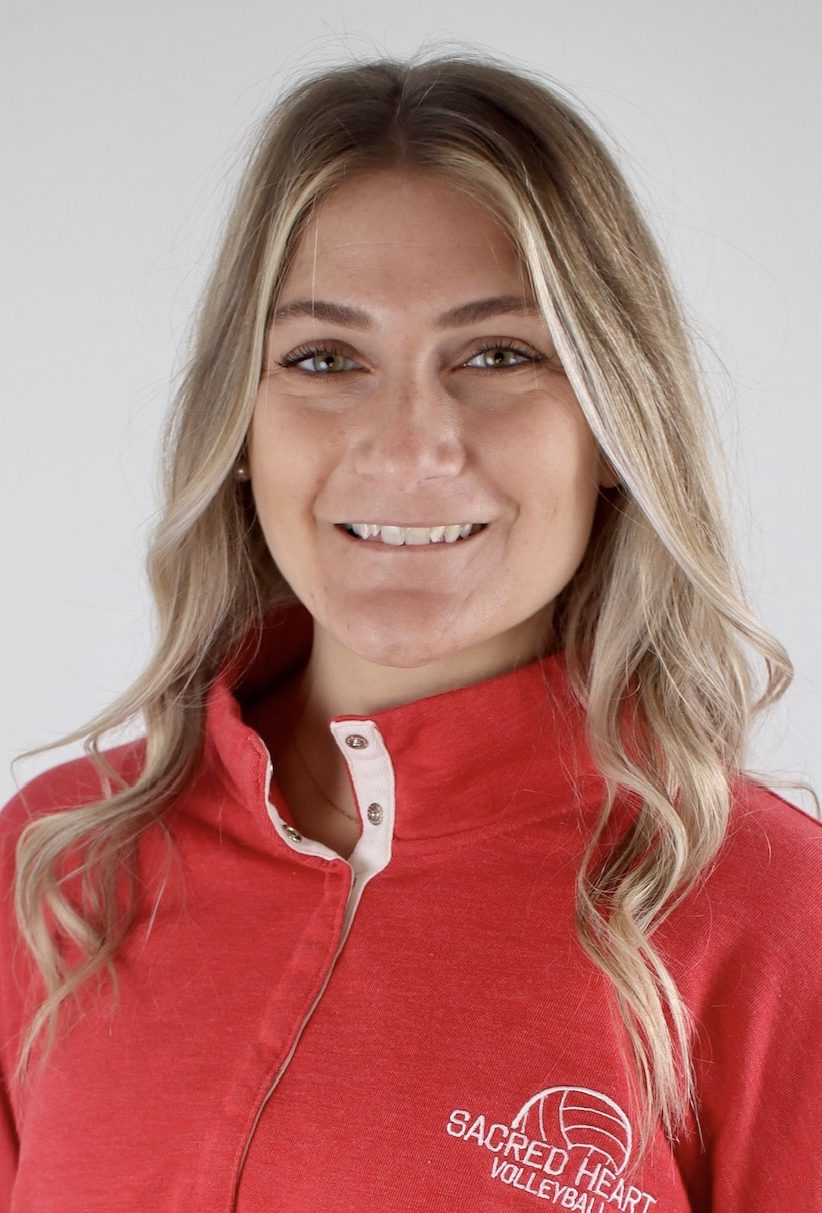 Ashley DiLullo
Development Committee/2022
Ashley is an Athletic Trainer at Sacred Heart Academy of Bryn Mawr. She is a highly qualified, multi-skilled health care professional who renders service or treatment in collaboration with a physician, in accordance with her education, training and the state's statutes, rules and regulations. As a part of the health care team, services provided by Ashley include, primary care, injury and illness prevention, wellness promotion and education, emergent care, examination and clinical diagnosis, therapeutic intervention and rehabilitation of injuries and medical conditions. Ashley covers all sports at Sacred Heart Academy including Middle School sports and well as High School sports.
Ashley attended catholic school at St. Joseph of Collingdale and was a member of the St. Joseph Parish. She moved to Ridley where she attended Ridley High School. Beginning her college career, she attended Coastal Carolina University in South Carolina earning a Bachelor of Science in Exercise & Sport Science degree. Ashley moved back to Ridley and attended West Chester University where she earned a Master of Science degree specializing in Athletic Training. Ashley is a current member of Our Lady of Peace Parish and enjoys being a serving member of the community.
---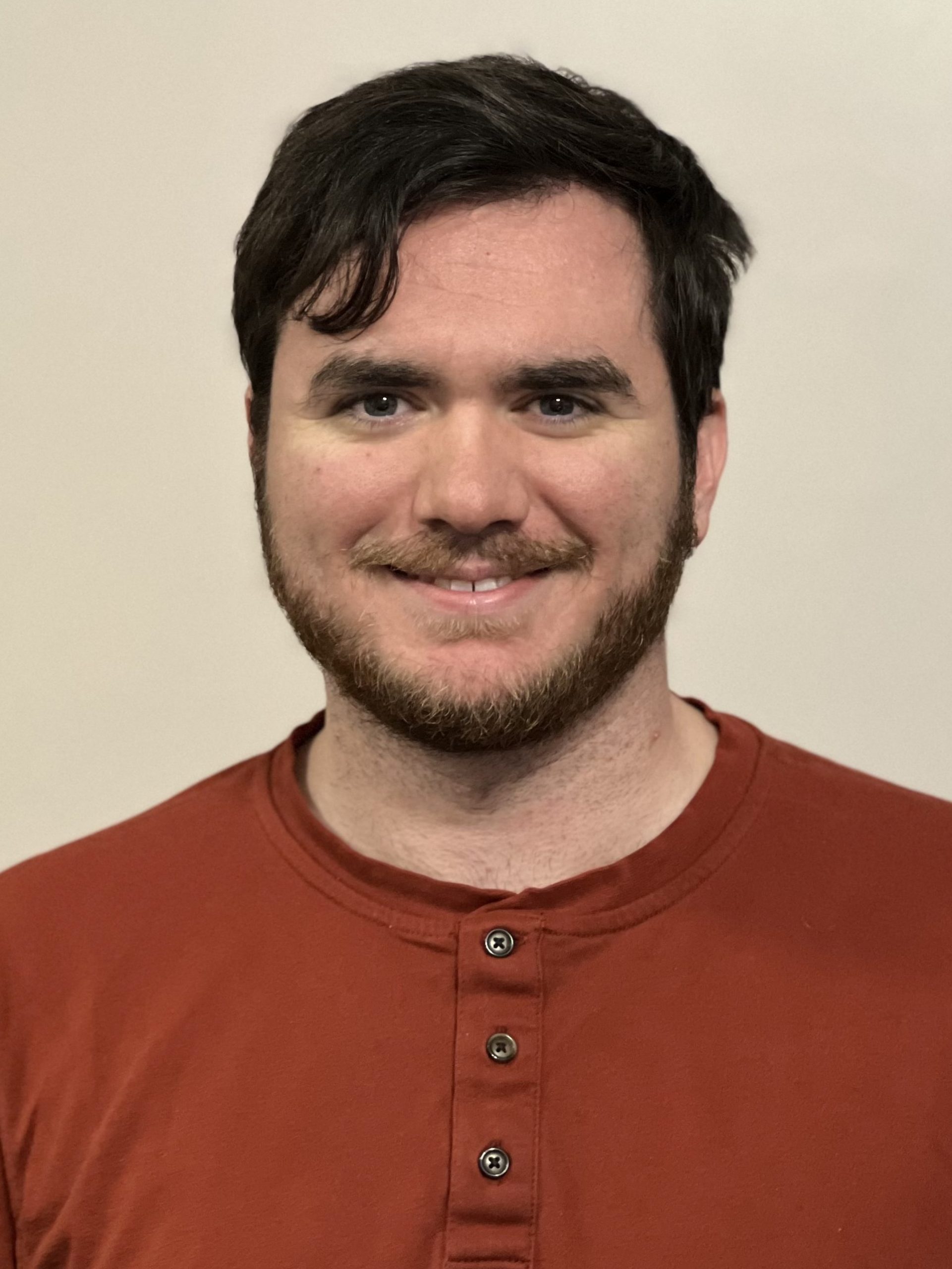 Alec Lynch
Enrollment & Marketing Committee/2022
Alec is a Technical Specialist at Holy Family University. With expertise in IT and Audio-Visual technologies, he oversees campus events and supports faculty, staff, and students' day-to-day IT needs. Alec owns AA Productions LLC, a video production business helping small businesses share their message on digital platforms. He served as the Technology Teacher at Notre Dame de Lourdes during the 2021-21 school year.
Alec attended 12 years of catholic education graduating from Notre Dame de Lourdes in 2011 and Monsignor Bonner & Archbishop Prendergast Catholic high school in 2015. In 2019 he received a B.A. in Communications Studies with concentrations in Video Production and Broadcasting from Widener University. Alec is an active member for the Parish community.
---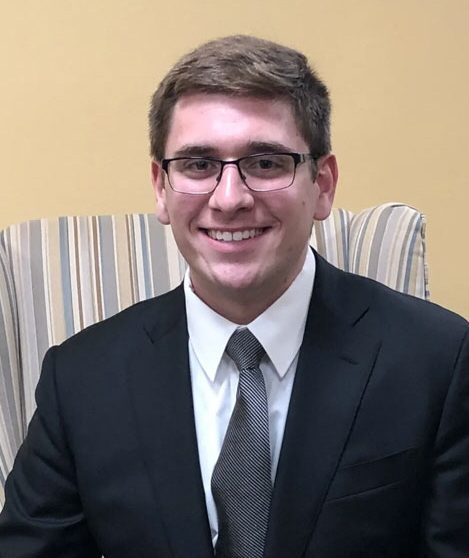 Andrew Caponi
Chair, Facilities Committee/2023
Andrew was born and raised in Ridley Township, Swarthmore section. His Family were founding members of Notre Dame de Lourdes School and Parish. Andrew is a Notre Dame de Lourdes Alumni Class of 2013, then attended Cardinal O'Hara , He holds a Business and Administration Degree. He currently works as the Assistant Borough Manager for the Borough of Folcroft, Delaware County. He proudly serves on the Notre Dame de Lourdes School Board of Limited Jurisdiction as the Chair of the facilities committee Andrew is also a member of the Knights of Columbus Peace Council.
---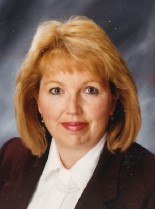 Barbara Dwyer-Saunders
2023
Barbara Saunders has been associated with Notre Dame de Lourdes since 1995 and supports Catholic education. Barb and her husband, Bill, have one son, Jake, a graduate of Notre Dame de Lourdes School. Previously, Barb worked in commercial real estate as a Property Manager and Project Manager in the private sector, concluding with the Department of Defense relocating and constructing offices in Boston, New York, Philadelphia, Washington, DC, and Richmond. After Jake was born, Barb decided to leave the Department of Defense and stay home to raise Jake. When Jake started preschool in 2004, Barb became involved at the school as a homeroom mom, library aide, and lunch mom, eventually working in the principal's office. After Jake graduated from Monsignor Bonner & Archbishop Prendergast and headed to Villanova, Barb returned to work in the private sector and is now a Business Manager for a local staffing agency.
---