To Know Jesus, To Love Jesus, To Serve Jesus
Our Lady of Peace Parish, formed from the western boundaries of St. Madeline Parish was established by Cardinal Dennis Dougherty on June 19, 1922. The name – Our Lady of Peace – echoes the phrase that in 1917, Pope Benedict 15th added to the Litany of Our Lady – Queen of Peace, pray for us. The original Parish Church, the current Parish center on Milmont Avenue, dedicated in 1929, served the spiritual needs of the Parish as well as housing eight classrooms on the upper floors. The current Church was dedicated in 1956, and the cornerstone of a new school building was set in place in 1960.
Simultaneously, with the continued growth of the region's Catholic population, the Parish Notre Dame de Lourdes was established from the boundaries of Our Lady of Peace and Our Lady of Perpetual Help Parishes on February 17, 1959. Notre Dame de Lourdes School opened in 1960 and Mass was celebrated at the new Church on December 8, 1960. This date and feast are significant since it was the title the Blessed Mother used when identifying herself to St. Bernadette or Lourdes – "I am the Immaculate Conception."
The population growth of the twentieth century did not extend into the twenty-first. Declining enrollment saw the closure of Our Lady of Peace school in 2009, and in 2014 a decline in the number of Catholic Families reunited the two Parishes.
In its second century of existence, Our Lady of Peace Parish is blessed with two worship sites – Our Lady of Peace in Milmont Park, and Notre Dame de Lourdes in Swarthmore. Our Parish children from pre-k through eighth grade are educated at Notre Dame de Lourdes School. Athletic facilities for our CYO program are found at Nelson Hall at the Notre Dame de Lourdes campus. While Social events, Children's Drama Program, and meeting spaces are found at the Our Lady of Peace Parish Center where our story began.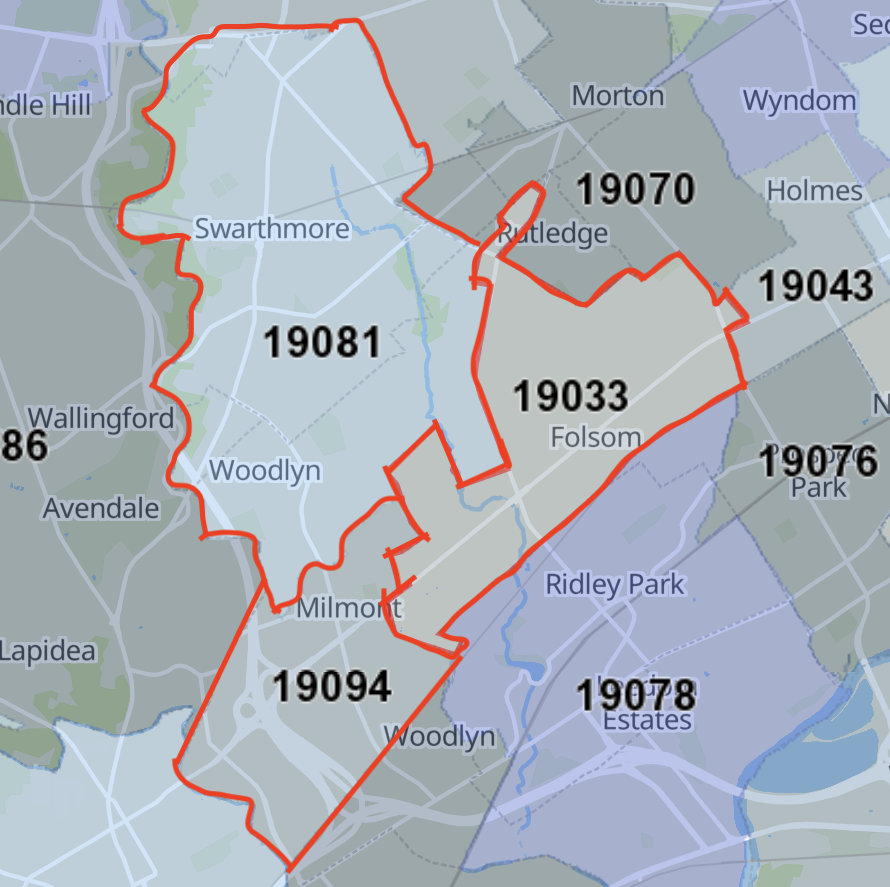 Parish Boundaries
19081, 19033, 19094

Next Generation Parish
Our Lady of Peace Parish was selected as one of a small group of parishes in the Archdiocese of Philadelphia to participate in the Next Generation Parish Experience.
History of Our Lady of Peace & Notre Dame de Lourdes