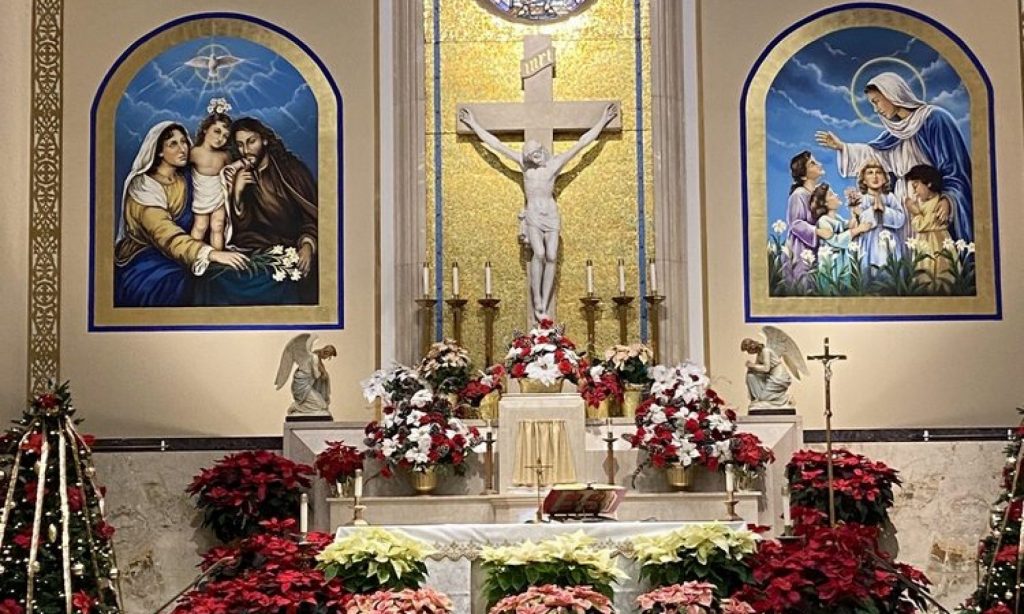 The population of Ridley Township was expanding during the later years of the First World War. The township's Catholic population, at this time, was serviced by St. Madeline and Our Lady of Perpetual Help Parishes. By 1917, with the expanding Catholic population, a need arose for a missionary outreach to the community then known as Ridley Park Heights. However, this missionary designation was short-lived. By 1922, a need for a permanent parish in Milmont Park was evident.
Dennis Cardinal Dougherty established Our Lady of Peace Parish on June 19, 1922. While the mission tag was removed the mission atmosphere remained. Mass continued to be celebrated in the rectory until more permanent parish structures could be erected. Groundbreaking for the parish church and school – the current OLP Parish Center – occurred on November 19, 1927 with the building being dedicated in May of 1930. 
Population growth continued in Ridley Township most notably in the postwar years of the late forties and throughout the fifties. While the parish was celebrating its Silver Jubilee in 1947 plans were already underway for a new church structure.
This vision was realized less than a decade later when groundbreaking for the current Our Lady of Peace Church occurred on December 8, 1954. The first Mass was celebrated at the new church on August 15, 1956. 
In the six plus decades since, OLP Church has witnessed cosmetic changes to its appearance such as the relocation of its baptistery, and the addition of statuary where confessionals once stood. And it was in this beautiful edifice that the events of the past century were celebrated with an anniversary Mass on June 19, 2022 celebrated by our Archbishop, The Most Reverend Nelson J. Perez.